Just a major overload of pictures from my trusty iPhone (; Scroll at your own risk!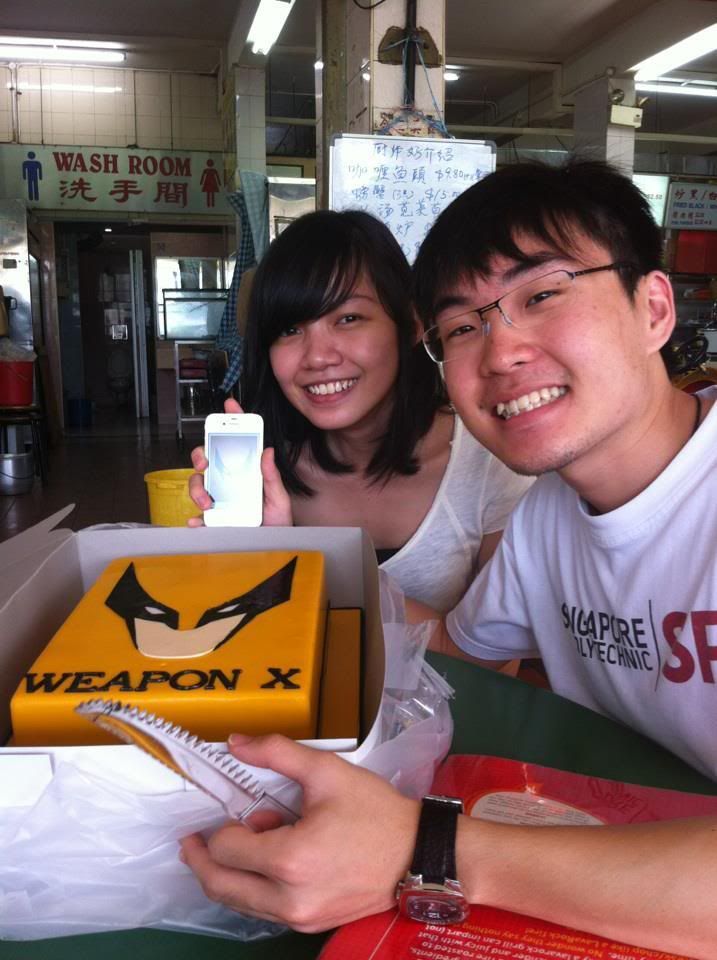 Happy birthday Spanks! Maycey so pretty, aiyo -blushblush!
Free flow sashimi heh heh heh.
Godpa's nail polish stocks arrived! Fricking awesome, seriously. They last really long with very little chipping. Made in the same factory as OPI too! Three Beauties nail polishes, only $4.50 for really good quality I KID YOU NOT. If you don't believe me, I'll let you try it for yourself, on my own polishes. Took quite a bit. The glow in the dark ones are damn cool! And not just in the icky green but in pink and blue and purple!
OMFG FINALLY GOT MY CLARISONIC MIA OMG FINA-FUCKING-LLY THANK YOU DADDY <3<3<3 My skin is so nice & clean now I likezzzz.
Just realized that there's no pictures of Rendy boy here D: I guess ya'll are quite sick of seeing his face right anyway hahahah I know I am. I kid, I kid. We just haven't had the chance to really go out yet, and the short meals we have (I mean short. We had 20 minute lunch the other day, including hello-goodbye-send off.) just aren't substantial enough for me to go 'HEY HANDSOME SMILE!'. But we will, soon, after CNY. Our lanterns haven't come yet ):
Happy Lunar New Year guys! <3 Time to eat eat eat and gamble gamble gamble! Huat ah!!!!! Ah, so excited ^^
And y'know, here's one more. Cause I find this damn too funny to pass up: