Way way waaaaayyy too much shopping done! But so worth it!!!!! I got those necklaces three for two at diva! WHY SO NICE ZOMG. I grabbed the third one pretty fast when I saw it, but the other two I was a bit hesitant to buy. I kept fingering them though, so....... well whatever okay. MY MONEY. And it's flying away ):
The make up all cheapcheap!!!! And no, that's not the NARS Orgasm-Laguna duo, as much as I wish it was. Trying my luck at bronzing now, and the e.l.f version is cheap and people say its a decent dupe for the NARS. Hoping the Smashbox & benefit primers will work good for me!!! -crosses fingers, eyes, toes and falls down-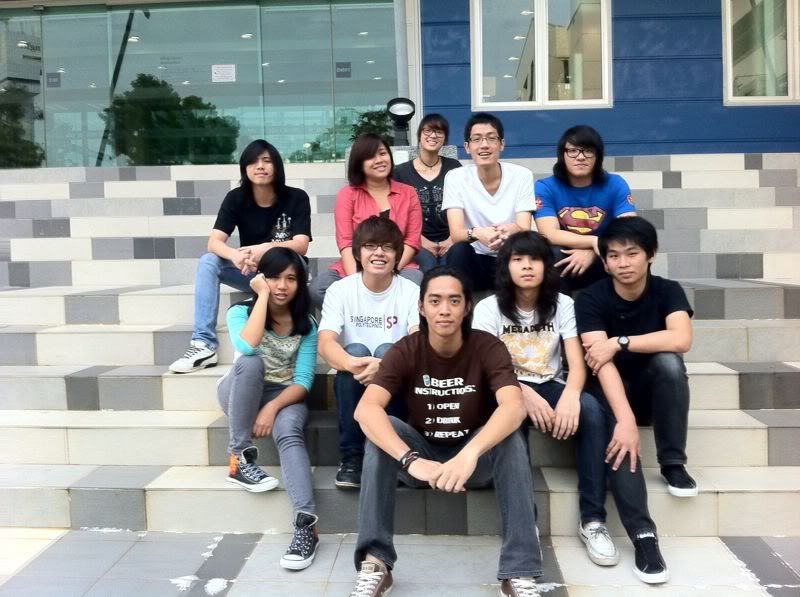 I love our Band 1 picture!!!!(:((:((:::(::(:(: We all look so nice and cool yozzzz! So sad Maycey couldn't come. I miss the year 3s!! Sam & Sikai & Chris ahhh ): But the 'new' band 1 is pretty cool too hehe! Nervous for the gig tomorrow! (later, really.) Doing my REMT song and it has been rearranged and MASSACRED with cheesy -thank you alumni- lyrics. GAH. But it'll be okay, I shall close my eyes and sing sing sing! The new arrangement is pretty nice though; Weiliang's part sounds awesome!
I look so unphotogenic lately so here is one of the best photos of my face. Drink it up! At the rate things are going it might be the last you see of it for awhile.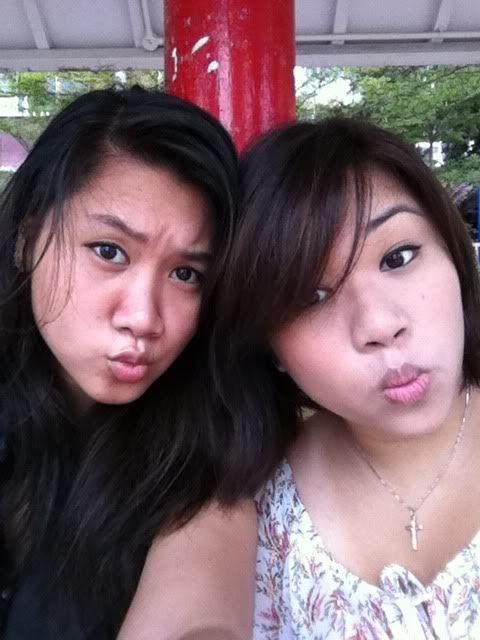 And that's Qarissa one of the most awesome girlfriends anyone could have (: LOVE YOU BBG!!!!!!