DKNY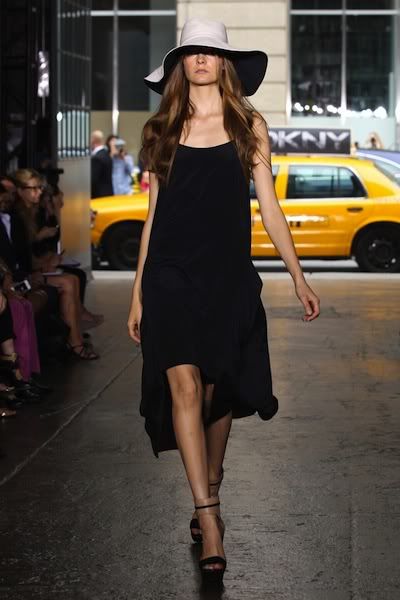 I love this dress! It's so casual and flirty (: Maybe in summer-butter-yellow? I'm not big on the DKNY hats though.
Diane von Furstenburg

I LOVE ALL THREE OKAY. The pleats, that mesh overlay on that gorgeous jade color, and the statement necklace on that beautiful classic red dress (:



The red pants and black bustier is s e x y!



I'm no fashionista, really. I'm seriously not at all up to date on designers and the lingo used. I never know whats in style or what's just been released. I wish I did ): So if you have anything to recommend me, please do (:
I got all these pictures from
this wonderful site
. Decided to try and be more up to date on fashion, and check the latest from the Mercedes-Benz Fashion Week. (New York Fashion Week, really) I can't really pick out much, except whatever it is I like -.-
I think I'll post street fashion next (:
The Sartorialist
is amazing! Then maybe picks of what I would wear from tumblr and various places.