POTTERMORE!!!!!!!!!!!! I'M IN, FINALLY!!!!!!!!!!!!
ADD ME OKAY I'LL BE YOUR FRIEND (: I'm MistMarauder28 :D:D
CHECK OUT MY WAND :D:D:D:D It's really long ;) But bendy. HAHAHAHA.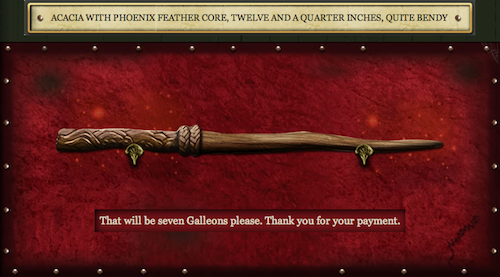 It's been so fun! I think I'm around Chapter 13 of Philosopher's Stone. I'm trying to resist staying up all night to play it. I'm very bad at brewing potions though. Took me SEVEN tries to get Cures For Boils right! I wish they had some music to add atmosphere, feels so weak without sound effects and mood music.
Please go join once it opens in October and come play! I think it's a lot more exciting at the beginning, when you get your wand and get sorted. The excitement is dimming down for me. Well, it might come back, once I hit the next book.
On the financial-retail side of my life, I've been doing waaay too much shopping lately, buying things that I can't afford atm. Also, I lost my ATM card so I can't pay for them for now. Luckily my friends (Nad & Q) know I'm trustworthy enough so they loaned me some cash to buy. But I'll pay them back by this week, promise! I don't like to owe money):):):
Catwalkclose Chiffon Throwover in Wine, The Scarlet Room Simple Hook On Necklace In Gold (I wanted silver leh ): ), The Quiet Riot Hopscotch Statement Necklace in Oxidized Silver
I love the color of the throwover! GORGEOUS. I wish I had the TSR necklace in silver though...... There was only a BO for gold. The Hopscotch necklace was an impulse buy, hmm. But I still quite like it; it's the most expensive of the three. I'll wear it with the throwover (: Nad got The Snitch Ring in gold from TQR! So cute!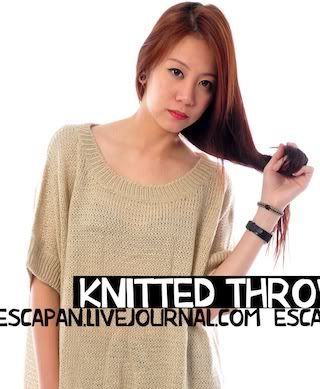 Escapan Knitted Throwover
I also really wanted this): Stupid BO got cancelled! So If you know anyone who's selling, please lmk okkkkk! (: Okay tuition tonight with that mad annoying kid so I better go prepare some stuff for him. Compositions today. That's my strong point, but I highly doubt he'll be able to write well. I know I'm being horrible but he is absolutely terrible! I bet he didn't do his homework again sigh):
Oh well, facial + massage tomorrow to relax me after the stress session with the monster yay! Also, Band 1 practice is tomorrow, and we're doing our originals. #nervous I feel like I've been sounding bad at practices lately. Beth, Robin & Maycey all sound so good and I just sound like.... screeching shower cat or someth. Haiyaaa. Okay I shall practice my songs since no one is at home now woooo!
And I'm in Ravenclaw bitch (: